A Sydney based firm has welcomed the appointment of a major international accountant as executive director at its global association.
DFK International, a top ten global association of independent accounting, tax and business advisory firms, has announced the appointment of Bill Wright as its Executive Director and Chief Executive Officer, a move welcomed by DFK Laurence Varnay
The firm has been a part of the DFK association – which has independent accounting firms collectively with 455 offices, and 14,000 employees operating in 100 countries and territories – for 65 years.
The appointment of Wright was made by the Executive Board after a lengthy global outreach within, and external, to the organisation.
He previously held the position of Principal at the San Francisco, California firm of Shea Labagh Dobberstein (SLD) – a former member firm of DFK – where he was responsible for mergers and acquisitions, business development, and marketing. He was also instrumental in SLD earning the DFK International Firm of the Year award.
Tony Nguyen of DFK Laurence Varnay said: "This is a very good appointment. Bill is not only a highly-regarded professional with a superb track record, he knows and understands DFK. We are very excited about the appointment and believes it heralds a promising future for the association and its member firms."
Harriet Greenberg, President of the DFK Executive Board, said: "Bill is a strategic thinker and brings a unique and much-valued background to the position.
"As a former client-facing leader at one of our top-performing firms, he will continue DFK's long-standing tradition of serving our members' best interests. Having an executive with demonstrated success in driving growth is something the board was seeking."
Wright earned a Masters at the Thunderbird School of Global Management at Arizona State University and previously was a Director at PricewaterhouseCoopers, a Vice President at Daiwa Bank and a Corporate Banking Officer at Bank of America.
He is a member of the Institute of Directors in London, has held leadership roles in the USA-based Association for Corporate Growth and was an adjunct professor of accounting at Golden Gate University in San Francisco.
Wright said: "The strongest attribute of our group is our culture – a culture of global teamwork to deliver expertise for clients regardless of location. Maintaining and enhancing this culture will be at the heart of everything we do."
Wright succeeds Martin Sharp who was in the role for 12 years.
To learn more about DFK International visit www.dfk.com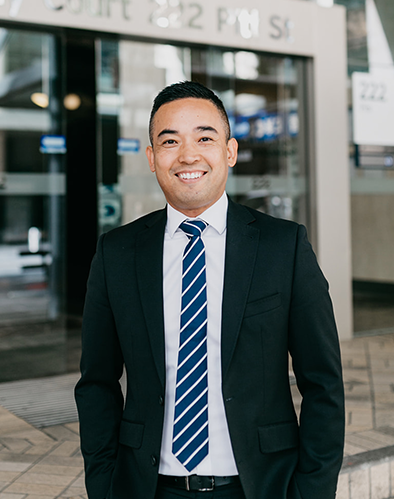 About the author
Tony Nguyen is a natural-born leader, with a strategic, perceptive and methodical approach to providing effective accounting and tax solutions. Whether they be small, medium or large businesses, Tony supports his clients with services ranging from the highest level tax and business advice, to payroll and bookkeeping, and helping develop business across Australia and beyond.
Tony became a Director of DFK Laurence Varnay in 2017 and is a valuable addition to the team. With his high attention to detail, strong business sense and people-oriented nature, Tony builds trust with clients to become their trusted adviser through all stages of their business and financial journey.
connect with us
call (02) 9264 5400
visit Suite 12.01, Level 12, 222 Pitt Street, Sydney NSW 2000
post PO Box Q819, Queen Victoria Building, NSW 1230