The previously announced state government funded $1 billion financial support package is now available, and includes a raft of financial assistance, support and tax relief measures to help businesses, workers and the performing arts across the state impacted by COVID-19. Here's a round up of the details of the package.
Small Business Support Program
A new Small Business Support Program aims to provide relief for cash flow, expenses and staffing costs. To be eligible, a business must:
have a $75,000 to $50 million turnover;

show evidence of a decline in turnover of 40% or more in January 2022; and,

show a 40% or more decline in turnover from 1 to 14 February 2022.
Businesses with employees can receive 20% of weekly payroll as a lump sum for the month of February, with a minimum payment of $750 per week and a maximum payment of $5,000 per week. Sole traders or businesses without employees can receive $500 per week.
Expanded Small Business Fees and Charges Rebate
The NSW small business fees and charges rebate has been increased from $2,000 to $3,000. Eligible small businesses with employees can use the rebate against 50% of the cost of rapid antigen tests from late March.
Support for Commercial Landlords
The Commercial Landlord Hardship Fund offers grants to eligible landlords who have provided rent relief to retail or commercial tenants – and have experienced financial hardship as a result.
If you provided rental waivers from 1 August 2021 to 13 January 2022, you may be eligible to receive up to $3,000 a month to help cover the cost. Applications close 31 May 2022.
In addition to the above measures, the NSW Government Dine & Discover NSW, Stay NSW and Parents NSW vouchers aim to support hospitality, arts, tourism and accommodation businesses across the state. 
The NSW Government has also begun further easing of rules in NSW aimed at allowing businesses to serve more customers. From Friday 25 February the changes include the removal of density limits, reduced requirements for QR code check-ins and easing of mask rules, among others. For more information on the easing of rules click here. 
For more information on the support measures in place for businesses, visit the Service NSW website, or talk to our team today.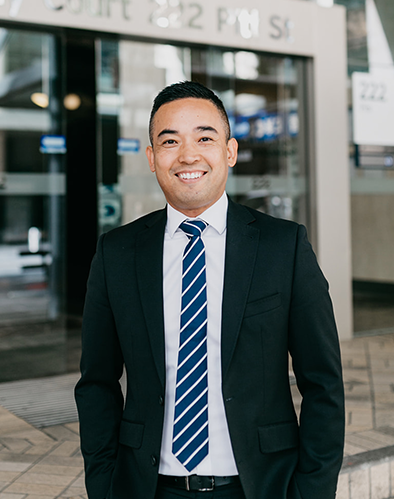 About the author
Tony Nguyen is a natural-born leader, with a strategic, perceptive and methodical approach to providing effective accounting and tax solutions. Whether they be small, medium or large businesses, Tony supports his clients with services ranging from the highest level tax and business advice, to payroll and bookkeeping, and helping develop business across Australia and beyond.
Tony became a Director of DFK Laurence Varnay in 2017 and is a valuable addition to the team. With his high attention to detail, strong business sense and people-oriented nature, Tony builds trust with clients to become their trusted adviser through all stages of their business and financial journey.