The world is changing at a rapid pace and so to, is the auditing profession. 
As a result of technological and legislative changes and the economic impacts brought about by COVID-19, the auditing process has undergone a major revolution in recent years. 
In fact, the auditing industry has experienced the greatest shake up of all time with COVID-19 accelerating the transition to digital and virtual auditing operations that will continue to change the face of the industry long after we've returned to 'business as usual'.
Bridging the skills gap
The impact of digital technologies and data analysis on the auditing process has created an increased need to bridge the existing skills gap by ensuring auditing firms build tech-savvy teams who are able to respond quickly and efficiently to the reimagined auditing process.
Technology has and will continue to be a driving force in the future direction of the profession with priority given to critical thinking and the ability of auditors to develop greater insights through the use of data. 
While auditing firms have previously recruited employees with strong business backgrounds, the future of auditing requires firms to diversify their teams with more importance being placed on technical and technological knowledge and understanding.
And given the future workforce will remain a largely hybrid operation, communications skills will become more important than ever as face-to-face interaction with colleagues and clients decreases. 
Flexible ways of working
The way in which the auditing profession swiftly adapted to the changing work conditions brought about by the pandemic was nothing short of a miracle.
Almost overnight, the COVID-19 pandemic forced auditors to adapt their normal methods of working and saw our auditing team go from working regularly with clients on-site to having to manage this process remotely via digital platforms. 
This has forced us to innovate the way in which we operate and has paved the way for the auditing profession to undergo a digital revolution with a combination of digital technology, virtual meetings and on-site meetings being used to undertake future audits.
But it isn't just about implementing remote audits. It's about evolving the existing auditing processes through the use of technology in order to provide clients with the highest quality and most efficient audits that provide greater insights into a businesses financial position. 
For more information on the future of the auditing process, talk to our team today and find out how we can help with your auditing needs.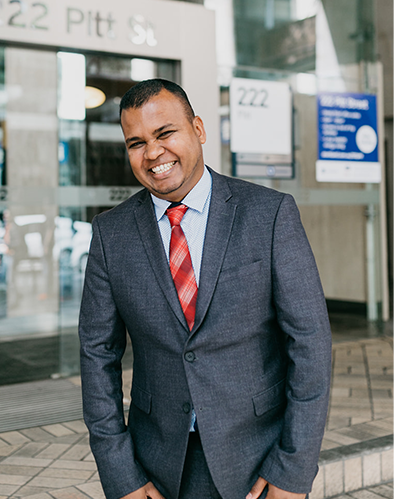 About the author
Faizal Ajmat has almost two decades worth of audit experience across Australia and the globe.
Operating within partnerships and Authorised Audit Companies for many years, Faizal is a quick adapter to changing environments, landscapes and industries. Faizal joined the DFK Laurence Varnay team as a Director in 2016 and has quickly become a trusted and reliable auditor for many of our clients.